BENJAMIN FORSTER
Web Developer
Benjamin Forster      is not .    ( Primavera, MCA, 12 )     sure .
    ( NEW13, ACCA, 13 )         was ( Reading, Stedelijk, 15 )
perhaps.    ( co-editing with rc, un magazine, 14 )        othey
               are .   ( , , Firstdraft, 13 )   ACT, WA, NSW based.
                   a corpus
           ( Bachelor of Visual Arts Honours, ANU, 08 )
                                                                          a body
 or(Kynic, CCAS, 13)     she will .    ( Residencies: MCA 13,
SymbioticA 09, PICA 09, CIA 12-13, FAC 11, Helsinki 14, etc )
      no.              he assures you.  ( Reading, De Appel, 15 )
            youmay                                   be            unsure.
( My Brain Is in My Inkstand, Cranbrook Art Museum, 13 )
 of acronym( SafARI, around SYD, 14 )     .       of
                                                                             number .
www.editionlesseditions.com
www.benjaminforster.com
SOPHIE CLAGUE
Artist SafARI 2016
SOPHIE CLAGUE
~
Sophie Clague (NSW) is a Sydney based emerging artist, currently undertaking a Masters of Fine Art at Sydney College of the Arts. Working predominantly in sculpture and installation, Clague has held several solo exhibitions at galleries across Sydney and was awarded an Australia Council Artstart Grant (2015) prompting her to establish an intensive studio in Marrickville.
Long Live the Bureaucracy!!
"Long Live the Bureaucracy!! will take the form of digital collages that insert the artists' existing works onto sites within Sydney and broader Australia in an attempt to create representations of 'visions' unrestricted by bureaucratic budgeting and planning."
TOM PENDERGAST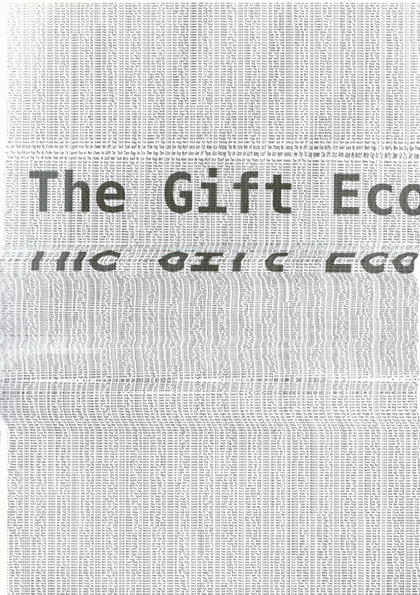 JULIA MENDEL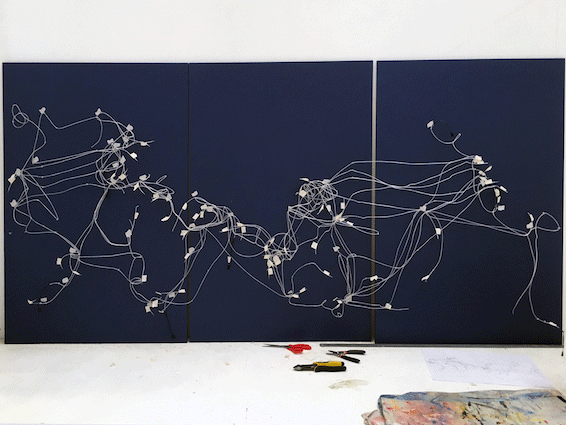 TIGER TIGER
Artist SafARI 2016
TIGER TIGER

Megan Alice Clune and Angela Goh (Tiger Tiger) (NSW) use their respective backgrounds and training in music and dance to experiment with expanded notions of sound and movement to create performances/situations/artworks which re-imagine the relationship between sound and the body.
Terra
Terra is an interactive movement based sound and light installation that reproduces the orbiting choreography of the sun, earth and moon. The work is intended as an intensification of the everyday revolution of the earth, providing the viewer with an altered perspective on human existence.

www.meganaliceclune.com
www.angela-goh.com
KATIE MILTON
Marketing and PR Coordinator
Katie Milton is a Sydney based emerging writer and arts worker. She is a freelance contributor for Broadsheet Sydney, was a part of the 2015 ARCHIVE_ Young Writer's Program and was published in Issue #27 of Runway: Australian Experimental Art. She graduated from The University of Technology, Sydney with an Undergraduate degree in Communications majoring in Writing and Cultural Studies in 2013, and has just completed her Masters of Art Administration at UNSW Art and Design. Her interest lies in public art and community events.
DANIELLE ZORBAS
Artist SafARI 2016
DANIELLE ZORBAS
~
Danielle Zorbas is a Sydney video artist interested in abstracting tropes and affects at play in the data economy spectacle. Her work has screened at festivals and galleries such as Revelation Perth International Film Festival, The Picture Show, NYC, Underbelly Arts Festival, Sydney, Demons Mouth Gallery, Olso, Volumes, Zurich.
Ants In The Legs

Ants In The Legs is an absurdist alien pop image agency of decentered fiction science scenarios from healthy lifestyle choice contemporary living, inspired by a sustainable desire network ecology abstracting the mimetic data economy.

VICTORIA MAXWELL
Explorer Writer 2016
A Letter (or Maybe a Prayer) to Mark Zuckerberg
Dear Mark,
I've been watching you on Facebook. Your international lifestyle peppered with presidents and progress, discoveries and mapping. I like it when you post pictures of your dog Beast.
Those stupid animals remind me of how all white guys with dreadlocks look the same. Like a stock image featured on the Wikipedia entry for Byron Bay.
It's kind of like how all tech-heads living in California look the same, with their identical grey T-shirts and practical shoes. I was in San Francisco recently and met a friend who I hadn't seen in a while. After we'd covered the weather, we moved onto whinging about the price of things. San Fran is now impossibly hard to live in - the prices sky rocketing thanks to the community of Silicon Valley expats who have swarmed in. As usual, those damn yuppies are ruining everything. My friend told me that it's almost impossible to tell a tech-head from a regular person because they dress just like us which she thought was nice. I didn't disagree but I thought the sentiment was troubling, but maybe I place too much emphasis on surface value. Mark, if I had your money I'd trade in my art school graduate slacks for a dress made of diamonds and saffron. People should show their wealth with pride like rappers or mob wives.
From your Facebook profile you appear calm and generous and paternal. I'm 'arty' because my Facebook profile picture has the word 'art' in it, but I stopped going to openings because I don't do well with free wine and mostly I'd rather go to Disneyland or bed than think about art. It's okay though Mark, because thanks to you I'm still able to assert my presence in the hermetically sealed art world. I make sure to click 'attending' on the Facebook event of whatever exhibition. It's a quantifiable act of solidarity. I remain visible as long as I continue to like images of my friends' artworks, twice refracted through the cracked screen of my Nokia. No shower required.
My posts can generally be defined as 'misses' with the occasional 'hit' and are visible to all but my workplace superiors and certain family members. I've always thought my full name sounds horribly aristocratic so on Facebook I'm 'Ve Maxx', full of pizazz. People say they like my Facebook. On Facebook I make my flaws aggressively visible under the guise of living transparently; not unlike yourself. It's great because when you declare to live completely in public, nobody suspects what you conceal. Nobody knows the trouble I've seen, nobody knows my sorrow lol. I post about hating my job and cry-wanking and about the arts, so people might imagine I'm doing something productive when actually I'm looking at photos of some guy I used to know who's now a successful DJ. Self promotion has become so pronounced, so rigid. Reproduction and circulation of my content becomes an affirmation of my ontology, a tool of my assertion. It's now hard to think about whether my Facebook is a product of me or if I'm a product of my Facebook.
The ease at which content is subsumed, the slipperiness of scrolling down Facebook's endless newsfeed is so depraved in its appeal; past Aunty Marg's trip to Sardinia, the highschool bitch showing her bulbous belly – 6 weeks until another little misery maker falls out her womb. It's funny how pretending to do stuff is actually far more laborious than actually doing stuff. A black hole for time and resources. Keeping up appearances on Facebook for an audience who may or may not show up takes a lot of time and you've boiled the art down to perfection.
I need your advice Mark, you've been on Facebook longer than anyone and you know how to use it better than anyone. You used to be CEO bitch; Jesse Eisenberg, callous, no friends. Now you've got a lovely Chinese doctor for a partner and an biracial baby with an androgynous name and you donate your money to charity and you keep in shape and you only eat animals you kill yourself and you read a book every two weeks and you care about education and war and disease! The 'The Goldilocks Principle' – the most recent success of your Artificial Intelligence team describes how a trained computer is able to predict with austere accuracy, the missing words in children's stories. Children are our future and you're always thinking about the future.
I couldn't be bothered to read your letter to Max in its entirety but I liked how you made sure to align the birth of your child with the roll out of the Chan Zuckerberg Initiative. Proudly you decreed your "moral responsibility to all children in the next generation". Of course, somebody must think of the children! You're the most unlikeable guy in the world but you're making people forget that. You use Facebook to let people know you're bringing the Internet to India in a way which makes them forget what colonialism is. You post a video of your young family wishing everyone a 'Happy New Year' in Mandarin and everyone forgets about what breaking down the Great Firewall of China must mean for you. Because, you are here to make the world a better place, if I take issue with the profits and power you garner I'm the monster, not you.
I feel a little hopeless Mark. Your algorithms that prioritise and propel posts rich in 'likes' seem to mirror the nature of capitalism itself - the rich get richer, while the poor get poorer. In order to bolster the greatest social gains, I must spend so much time on your platform. I must use the little free time I have to make sure I'm relevant - this time is labour. I'm wondering Mark, if you ever had a chance to see Laurel Ptak's manifesto Wages for Facebook? It was quite sensational. In it she asks what might be possible if we tried to mobilise the conversation around wages for our time spent on your platform. You see people don't realise when they spend hours perfecting their online personage that they are casting themselves as labourers in the digital economy which profits you. You've managed to do something quite magical Mark, you've managed to disguise labour as love and love as like.
If I post some scrap of writing when I'm in need of attention and it accrues some pitiful number of likes, it's destined to slide right off people's News Feeds into oblivion with me alongside. If I flopped out my tits, I'd probably get loads of likes but you won't allow it even though "FREE THE NIPPLE" we cried in unison the world over. I'm stuck between a rock and a hard place when it comes to your platform, like so many others who engage in creative work – our walls resembling some unappealing mashup of LinkedIn and Myspace. I can't seem to work out the balance between what I ought to project and what I think is worthy of projection. Someone once commented one of my posts that I should "write a book about the internet" but I can't seem to find the time because you and your platform take up so much of it. It's just so tiring trying to balance promoting my craft with perfecting it. There's something so deeply troubling about your position at the centre of all of this – like when jocks become cops because their dick grows when they push people around. You're a lonely dud who has spent his time figuring out how to harness the need for humans to see and be seen and turned it into pure profit – but you're so clever that nobody seems to mind.
Like Detroit's social collapse warns of a world post-industrialisation, you represent what's to come of prolonged use of Facebook. You've blunted yourself Mark, you shiny, sterile example of the human race. I feel so confused because I don't want to be shiny. I want to be a rat that bites people and infects. I want to be Shane Warne on Tinder on the cover of Woman's Day. But I also want to be a serious adult and writer. These tensions, this conflict is all but impossible to project on a platform which demands consistency for success. Groove Armada sang "If everybody looked the same, we'd get tired of looking at each other", the lyrics an ominous deterrent against the aesthetics of the ordinary on which you so desperately depend. I must become like you – a boring, flat, eternally positive version of a human endlessly liking things to be liked in return. It's an economy of nothing and nothing can come of nothing.
You know how you programmed that filter that let people put a rainbow on their profile picture to support marriage equality? Could you think of some filter we can use which says 'I support the arts'. Oh what a weight lifted that would be! Facebook has made me so weary Mark, I can't imagine the burden you must feel. I can't be bothered spending my time fuelling a culture of apathetic affirmation and shallow appreciation while I simultaneously, besmirch it's omnipresence. I've given you so much of my time, perhaps you could consider giving me this filter for my profile picture in return?
You're the master of surfaces, The Great and Powerful Zuckerberg. Please just make the filter. Make me simple and 2D and effective like you. My brand is malleable; I know this as well as you. By creating a one fits all filter for the arts Mark, you get your product, I get my time. I vow to use this time productively and in the instance I produce something of worth, I promise to post it on Facebook. I am not a radical or even a particularly interesting thinker but nonetheless, I am profitable. My ability to swallow and smile is somewhat appalling but in any instance, it doesn't matter. Regardless, you benefit.
Maybe you could design the filter to have splashes of paint like a Pollock, or the white ghostly sheen of Malevich. They are the greats. People like the greats.
Yours in Awe,
Victoria Maxwell
PS. Please share/comment/like/subscribe

BRI LEE
Explorer Writer 2016
BRI LEE (QLD)
Bri Lee is a an emerging writer and photographer, and the founder of Hot Chicks with Big Brains. Her work has appeared in Scum, Voiceworks, and Spook, and she is currently (and proudly) based in Brisbane.
Bri has written a gonzo-style documentation of the life and work of Sarah Poulgrain and Llywellyn Millhouse in the lead up to SafARI 2016 for Explorer.
ALASKA william st. show SafARI 2016 ~ 23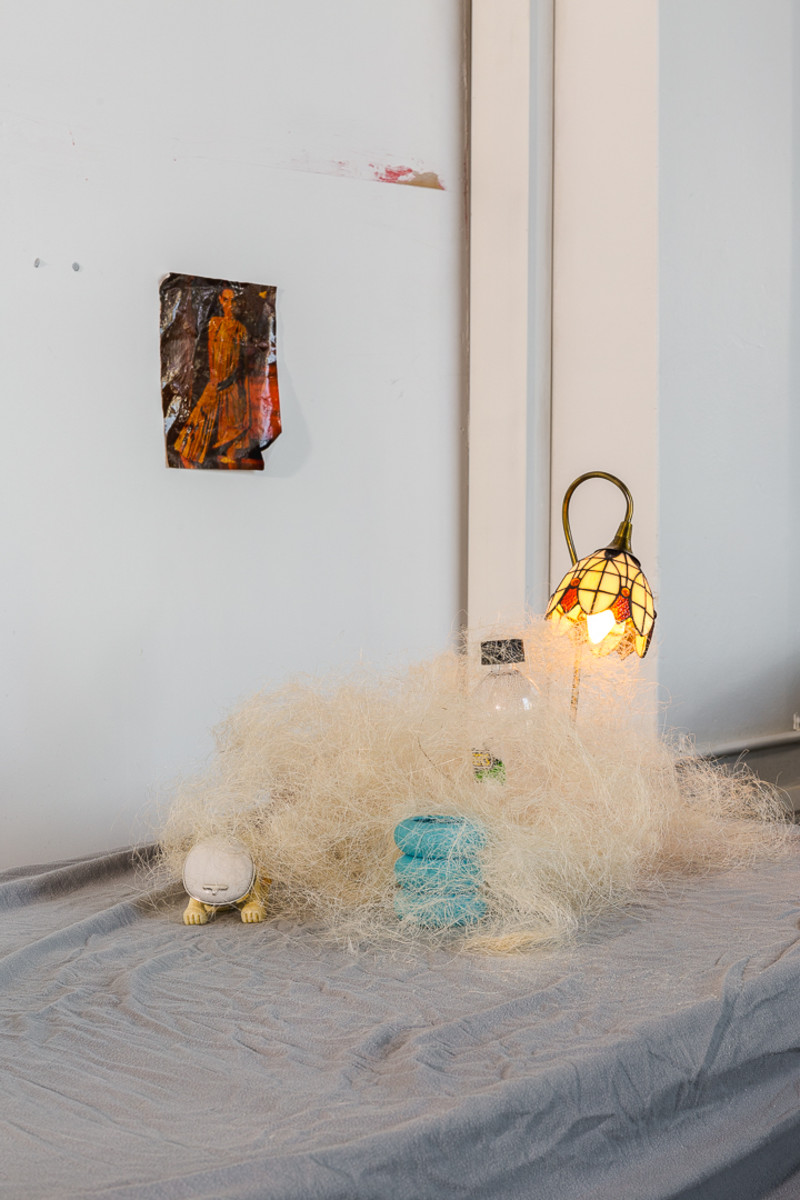 ALASKA william st. show SafARI 2016 ~ 23
Matthew Linde
NO JAVASCRIPT = NO FUN
Enable javascript in your browser to experience SafARI online!